Wednesday, January 25, 2006
an encounter with truth
A commentary I contributed last week to the United Methodist News Service.

Read it here.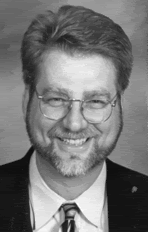 About Me
Name: Ken Carter
Location: lake junaluska, north carolina, United States
My wife and I live in the mountains of western North Carolina. I am a district superintendent in the United Methodist Church. I have written seven books and contributed to fifteen others. Our daughters live in Beijing, China and Montgomery, Alabama. I enjoy roots music, ACC basketball, SEC football, and mexican food.
Previous Posts
Reading, Learning, Listening, Praying, Serving, Connecting, Journeying, Enjoying
Ken's Books
Abingdon Preaching Annual 2006 (contributor)
Abingdon Preaching Annual 2007 (contributor)
Abingdon Preaching Annual 2008 (contributor)
Abingdon Preaching Annual 2010 (contributor)
Abingdon Preaching Annual 2011 (contributor)
A Way of Life In The World (author)
Baptism Services, Sermons and Prayers (author)
Bread in The Wilderness (author)
Easter Services, Sermons and Prayers (author)
From Nomads To Pilgrims (contributor)
The Gifted Pastor (author)
Hope For The Future (contributor)
The Pastor as Steward (author)
Pastor's Bible Study, III (contributor)
The Power To Comprehend With All The Saints (contributor)
Prayers and Liturgies of Confession and Assurance (author)
Soul Tending (contributor)
Upper Room Dictionary of Christian Spiritual Formation (contributor)
Texts
Abingdon Press
Bible (NRSV)
Biblical Preaching Journal (contributor)
Books and Culture
Brazos Press
Christian Century (contributor)
Christianity Today
Circuit Rider Book Reviews (former editor)
Englewood Review of Books (contributor)
Eerdmans Press
Faith and Leadership (contributor)
First Things
Image
New Yorker
New York Times
No Depression (contributor)
Ooze (contributor)
Oxford American
Pro Ecclesia (contributor)
Theolog (contributor)
Voices In The Wilderness
Adam Hamilton
Archbishop of Canterbury
Augustine
Ben Witherington
Bill McKibben
Bishop Larry Goodpaster
Bishop Timothy Whitaker
Bishop Will Willimon
Dallas Willard
Dana Robert
David Bard
Diana Butler Bass
Donna Claycomb
Ed Kilbourne
Eugene Peterson
Henri Nouwen
Jonathan Marlowe
Laurie Haller
Leighton Ford
MethoBlog
Nicholas Kristof
N.T. Wright
Pope Benedict XVI
Shane Raynor
Street Prophets (Daily Kos)
Talbot Davis
Thomas Merton
Wendell Berry
Soul Music
Alison Krauss
Allman Brothers Band
Bela Fleck
Bonnie Raitt
Buddy and Julie Miller
Darrell Scott
Donna The Buffalo
Duhks
Edgar Meyer
Emmylou Harris
Gillian Welch
James McMurtry
Jerry Douglas
Jim Lauderdale
Josh Ritter
Lost Highway Records
Lyle Lovett
Nanci Griffith
Nickel Creek
Patty Griffin
Robert Randolph
Steep Canyon Rangers
Sugar Hill Records
Wilco
Spiritual Practices

Catechism of Creation
Centering Prayer
Culture Making
Daily Office
Disciple Bible Study
Five Practices
Is God Calling You?
Missio Dei Breviary
Renovare
Rethink Church
Rule of Benedict
Sacred Space
Scriptural Reasoning
Tikkun
Upper Room
U2charist
Writer's Almanac

Repairing The World

Aging (Harvard Study)
American Diabetes Association
Amnesty International
Campaign Against Torture
Catawba Lands Conservancy
Center For Family Process
Climate Change/UK
Duke Center for Reconciliation
Global Warming
Interreligious Coordinating Council of Israel
Methodist/Catholic Dialogue
Microcredit (Grameen)
Microcredit (Yunus)
Millenium Development Goals
Nothing But Nets
Sierra Club
Society of Saint Andrew
Stop Hunger Now
Temple Israel, Charlotte
Thiu Rancho (Bolivia)
United Methodists Respond to Haiti Crisis UMCOR
Volunteers in Mission

Churches

Advent Lutheran, Morgan Hill
All Souls Congregational, Bangor
Arlington (Tx) FUMC
British Methodist Church
Charlotte District, UMC
Christ Church Cathedral, Oxford
Christ UMC, Greensboro
Church of the Resurrection
Ciemal
Cornerstone UMC, Naples
Florida Conference, UMC
Ginghamsburg UMC
Guatemala Evangelicala Methodista
International Congregations
Liberia, UMC
Marsh Chapel, BU
Mount Tabor UMC, W-S
North Georgia, UMC
Providence UMC, Charlotte
Redeemer, NYC
Saint Gregory of Nyssa
Saint John's Abbey
Saint Mary The Virgin, Oxford
Saint Timothy's UMC, Greensboro
United Methodist Church
Virginia Conference, UMC
WNC Conference, UMC

Cutting Edge Communities

ekklesia project
Leadership Network
Missional Church Network
Missional Leaders
Sojourners
Synagogue 3000
Taize

Schools

Africa University
Columbus State University
Duke Divinity School
Huntingdon College
Peking University
Princeton Theological Seminary
UNC-Chapel Hill
UVA Religious Studies
Wofford College

The Word

Day 1
Earth Day Prayer of Confession
Encounter With Christ
Human Genome
Lectionary
Ken Carter's Day 1 Blog
Ken Carter's Day 1 Podcast (2006)
Ken Carter's Day 1 Podcast (2007)
Ken Carter's Sermons (2010)

Institutions and Foundations

Alban Institute
Center for Christian Stewardship
Collegeville Institute
Center for Creative Leadership
Duke Endowment
Ecumenical Stewardship Center
Empty Tomb
Foundation for Evangelism
Foundation For The Carolinas
Louisville Institute
Oxford Institute For Methodist Studies
Shalem Institute
Shalom Hartman Institute
Valparaiso Institute

Asia

Asian Studies (Jones Apparel Group--Beijing)
Burch Fellows, UNC
CERNET
CET Language School--Beijing
Christianity in China
Contemporary Chinese Art
Great Wall of China
Maple Women's Center Beijing
Murakami
National University of Singapore
Peter Hessler
Peter's Tex-Mex (Beijing)
Shun Lee Palace
Silk Road Project
The Spirit Catches You
UNC Study Abroad Singapore

Haiti

Arts and Culture
Carter Center/Haiti
Eglise Methodiste D'Haiti
Ford Haitian Orphanage
Haiti Malnutrition
Haiti Mission/PUMC
Haiti School of Mercy
Mountains Beyond Mountains
New Hope for Haiti(microcredit)
News from Haiti
Partners In Health
Sakapfet
United Methodists Respond to Haiti Crisis World Health Organization/Haiti

Visit North Carolina

Appalachian Trail
Charlotte Whitewater
Holden Beach
Kanuga
Lake Junaluska
Malaprops Bookstore
Nantahala Outdoor Center
Orange Peel
Reynolda House
Sunset Beach
Waynesville, North Carolina

Other Important Places

Acadia National Park
Arctic National Wildlife Refuge
Bluebird Cafe
Dayspring Retreat Center
Lonely Planet
Monastery of Christ in the Desert
Montebello
Mount LeConte
Sedona
Station Inn

Gatherings

Appalachian Summer Festival
Charlotte Shout
Eastern Music Festival
Folkmoot
Lexington Barbecue Festival
Merlefest
NC Shakespeare Festival
Novello Book Festival
Ryman
Spoleto

Bread of Life

Bova's Bakery, Boston
Bridges BBQ, Shelby
Bullock's BBQ, Durham
Calabash Seafood
Country's BBQ, Columbus
County Line, Austin
Dewey's Bakery, W-S
Eagle and Child, Oxford
Eddie's Place, Charlotte
Fonda San Miguel, Austin
Galatoire's, New Orleans
Jarrett House, Sylva
Krystal Hamburgers
Little Penguin
Mediterranean Diet
Mert's, Charlotte
Nature's Path Cereal
New Yorker Deli, Roanoke
Panzanella Restaurant, Carrboro
Rayes Mustard, Maine
Reata, Fort Worth
Shady Oak BBQ, Arlington
Splendid Table
Stamey's BBQ, Greensboro
Starbucks
Tex and Shirley's, Greensboro
Texas Pete
Varsity, Atlanta
Vermont Pub and Brewery
Wildflour Bakery, Saluda

Tools

Amazon
Amtrak
Bose
DVR
Glycemic Index
iPod
Kindle
Lifehacker
Mapquest
Moleskin
Orvis
Pandora
Remember The Milk
Summit Credit Union
Takamine Guitars
Twitter
Wikipedia
YouTube

The Sports Section

Atlanta Braves
Carolina Panthers
Charlotte Knights
Duke Basketball
SEC Football
Sporting News
UNC Basketball
US Open (Tennis)
Wachovia Championship
Wimbledon

Personal Preferences

Austin City Limits
BBC
Coen Brothers
Daily Kos
Doonesbury
Doug Marlette
Fresh Air
Frontline
Harris YMCA
Huffington Post
Indie Jazz
In Plain Sight
Lands' End
The Office
Prairie Home Companion
Space Music
Sudoku
This American Life
UC Berkeley Wellness
WNCW
World Cafe
WUNC-TV
Younger Next Year
Zits



Thanks for stopping by!


A Wall in China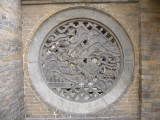 Providence UMC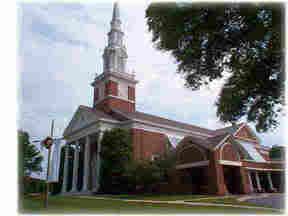 "Old Blue" 1984 Volvo Sedan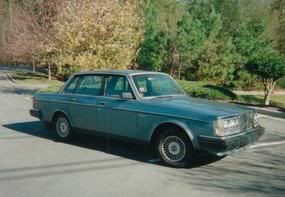 Carter's Roost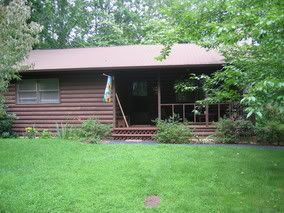 A Park in Singapore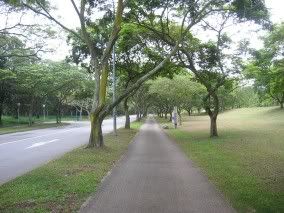 A Happy Graduation